The Eames Office puts Ray Eames' contributions to design into context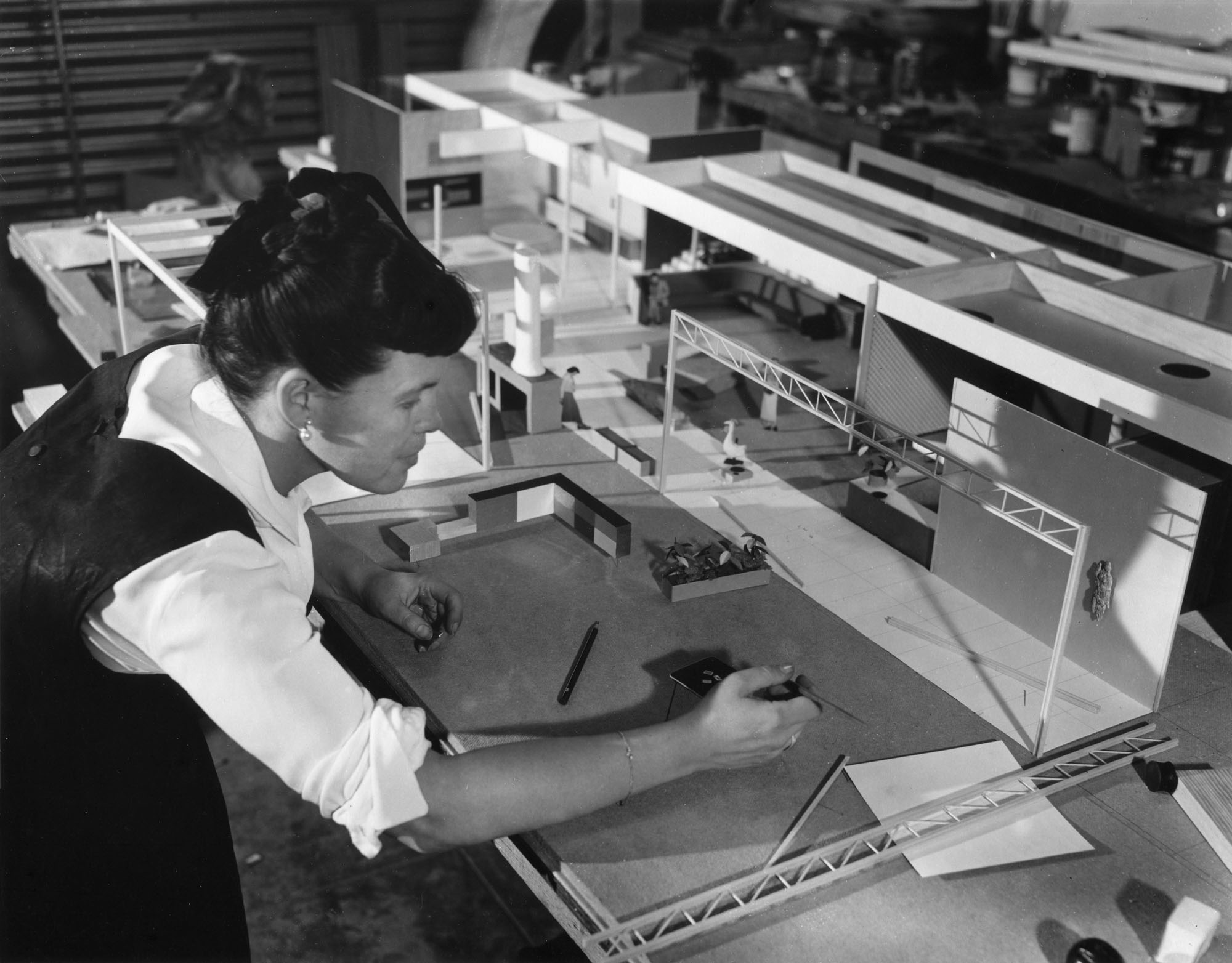 Metropolis: Okay, you say there were times when even with a staff, they often got together outside of everyone else to make decisions as a couple.
Eames Demetrios: Yes, I spoke to people later and they were surprised that some encounters took place between the two of them. As Ray said, "In the beginning, you don't want to waste other people's time." You need time to make mistakes. You need time to figure things out. And then you bring people in. That's what Charles and Ray did together.
I think it's important for people to realize that you can co-create. You can work and everyone brings their best to the process.
Metropolis: There's also a real romance that I think you share in putting Ray forward.
Eames Demetrios: A friend of mine told me he was with Ray and she talked about the time in the forties when she and Charles would go to Westwood and look longingly at the tools for sale in the Sears Roebuck window display which is so romantic .
Metropolis: How did this romance allow them to exercise a sense of wonder?
Eames Demetrios: They've really stayed true to that path of focusing on things where they can contribute, without getting distracted. And then they created this very self-contained environment in the office [where they] had a black and white photo lab, a color photo lab, an editing location, a large library, a workshop, a kitchen. They could go through all of these different stages, including 3D printing.
Metropolis: Looks like they enjoyed a bit of isolation.
Demetrios: As far as you are concerned, one of the reasons they moved to Los Angeles was that they didn't know anyone there. They consciously avoided too many distractions.