Hannover Messe preview: industrial transformation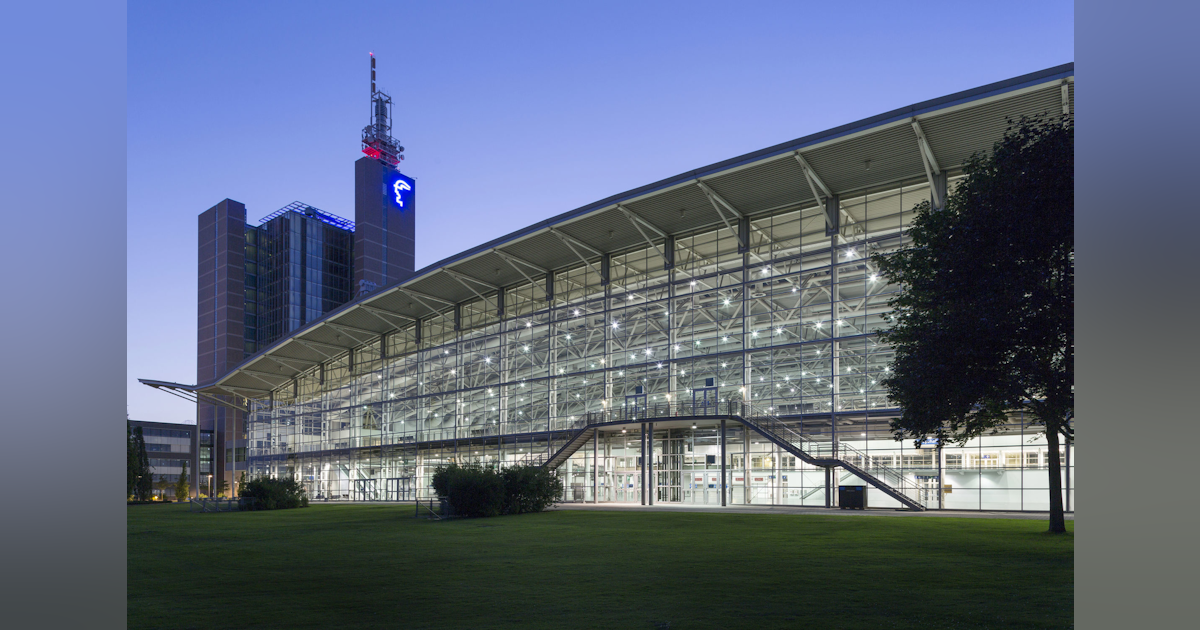 In short :
Hannover Messe 2022 is designed for audiences interested in Industry 4.0 and its contribution to sustainability.
With innovations in automation, digitalization, electrification and energy efficiency, the electrical and digital industry is driving the industrial transition to a climate-neutral circular economy.
Portugal is this year's partner country. An explicit aim is to encourage German companies to minimize risk by investing in Portugal for their supply chain needs.
Hannover Messe, one of the largest trade shows in the world, will hold a physical show in Hannover, Germany from May 30 to June 2, 2022.
This year's theme, "Industrial Transformation," focuses on how connected manufacturing facilities can contribute to sustainability by operating more efficiently and conserving resources. The theme responds to the current debate on energy supply, which puts the subject of hydrogen in the foreground.
Dr. Jochen Köckler, CEO of Deutsche Messe, set the tone for the upcoming event by acknowledging the impact of current political events. "Today we can really appreciate how 'normal' everything was before the pandemic," Köckler said during a March 16 press preview. "Now we have learned, due to the condemnable war of aggression against Ukraine, that we had to return to another mode of crisis.
While that won't lead to Hannover Messe being postponed, he said, the topics will be refined. "At the heart of the matter is how we can ensure security of supply and growth in an ever-changing world – politically, ecologically and economically – while tackling climate change," Köckler said. "Innovative technologies will play a key role in this."
To this end, many companies are leading the way with concrete solutions. "In Hannover, more than 200 companies, including Iberdrola, Saint Gobain, Emerson, ElringKlinger, Plug Power, Siemens, Phoenix Contact, Enapter, Bosch, Hexagon Purus, Nel Hydrogen, Hydrogenious and GP Joule, present solutions for a sustainable energy supply based on hydrogen derived from renewable energy sources," Köckler said. For example, Hannover Messe exhibitor Bosch has created a hydrogen cycle in its Industry 4.0 plant that produces green hydrogen for industrial processes.
In 2019, EU leaders expressed their support for the goal of achieving a climate-neutral EU by 2050. This endorsement follows commitments made by the EU and Member States when signing the Paris agreement in 2015. This means that companies have set themselves ambitious goals and are in the process of reconverting their production and services.
Digitization, automation and AI against climate change
Exhibitors at the show showcase state-of-the-art machinery, equipment and solutions that not only conserve resources and save energy, but drive innovation and reduce greenhouse gas emissions around the world, organizers noted.
Recording the CO2 footprint across entire supply chains is often the first step towards climate neutrality. For example, Siemens, an exhibitor, has developed software that captures emissions data throughout the supply chain and combines it with data from the company's own value chain to determine the carbon footprint. actuality of a product, noted a conference brief.
Portugal's problem solvers
Showcasing a partner country is an integral part of the Hannover Messe formula. This year's competition, Portugal, is supported by AICEP, the Portuguese Trade and Investment Agency, in partnership with AIMMAP, the Association of Portuguese Metallurgical Industries and the Chamber of Commerce and Industry Luso-German.
The Portuguese contingent will have a strong presence on site, with presentations of products and solutions for digital transformation, energy transition and reliable supply chains. The aim is to encourage German companies to minimize risk by investing in Portugal for their supply chain needs.
Portugal has a significant global presence in the engineering parts and solutions segment (15,277 companies and 198,698 employees in 2020), covering sectors such as mechanical engineering, metal, mobility and automotive, l aeronautics and space. This sector of Portuguese industry exported goods and services worth more than 19.6 billion dollars (17.8 billion euros) to more than 200 countries. Metallurgy, machinery, tools and transport equipment account for 32% of total Portuguese merchandise exports
During the preview, Luís Castro Henriques, President of AICEP, made the case for the Portuguese digital ecosystem as one of the most dynamic areas for entrepreneurship and investment in Europe. Two other distinguishing markers, Henriques noted, are that the country's energy solutions rank ninth in global and climate contribution in the Good Country Index, and that Portugal is committed to achieving carbon neutrality in Portugal. here 2050.
Henriques also pointed out that the country has the third highest rate of engineering graduates in Europe, and nearly 30% of the country's graduates come from ICT, engineering, mathematics and science disciplines.
Coronavirus Ordinance
Since March 4, 2022, fairs can take place without being subject to new restrictions. The order is in effect until March 19, 2022. Thereafter, coronavirus restrictions are expected to be eased, barring a resurgence in infection and hospitalization rates. Hannover Messe organizers noted that vaccinated, recovered or tested attendees have access to the fairgrounds and exhibition halls. In addition, FFP2 masks are mandatory in indoor areas.
Exhibiting companies
Some 2,500 companies exhibit their technologies for the factories and energy systems of the future at the Hannover exhibition centre. Exhibiting companies include companies such as Siemens, Bosch, Schneider Electric, Schaeffler, Microsoft, SAP and Service Now. Medium-sized industrial companies include Beckhoff, Festo, Harting, Pepperl+Fuchs, Phoenix Contact, Wago and Ziehl-Abegg. They are accompanied by major research institutes, such as Fraunhofer and the Karlsruhe Institute of Technology (KIT), as well as around a hundred start-ups who find Hannover Messe an ideal platform for networking with the industry.
Four stages of the conference will cover topics in the following categories: Automation, Motion & Drives, Digital Ecosystems, Energy Solutions, Logistics, Parts & Engineering Solutions, Global Business & Markets, and Future Hub.
The full program will be available to visitors, but will also be streamed simultaneously via the Hannover Messe website.